About us
Welcome to Mishra's Kitchen, the home of Indian delicacies!! We have a selection of vegetarian and tandooord entrees to choose from, main courses such as Hot Vindaloo, Beef Korma, Rogan Josh, Butter Chicken, Jhinga Malabari and Shabnam Curry, each offering the delicious taste sensations from India and each prepared with care and quality ingredients. We also have divine Pappadums and sweet mango chutney and a range of rich Indian desserts such as Kulfi, Gaja Ka Halwa and chilli chocolate naan to complete the Indian sensations Mishra's Kitchen has to offer. Join us at 18 Wembley Avenue, Yarraville of this unique Indian experience.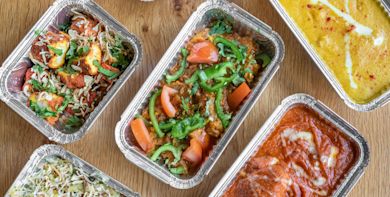 Reviews
Lu
"Great value for money. Big serve lots of meats. Order the medium not really hot. Good thing is delivered quickly."
7/02/2020
Alaska
"Great place, truly the best place we've tried from Menulog! Everything from the food, to the price, to how nice they were was great. Can't wait to try even more!"
24/01/2020